Today is October 1st, the first day of the tenth month, the 274th day of the year, the first day of the year's fourth quarter, and the anniversary of the Mensa International being founded in 1946. Or, as Matthew Daddario would say: the best day of the year. Today marks 31 years since Matt was born. In the years we have been lucky enough to follow his career so far, he has proven time and time again just what an incredible person he is. What better day than today to reflect on that? Put on a birthday hat, grab a piece of cake (we'd recommend chocolate, but any will do) – and join us as we look at just some of the reasons why Matt truly is in a class by himself.
His tendency to start rambling about the most random topics at conventions and fan events
"If you let me just go talking, it's gonna get out of hand really quick," Matt said during his first Sunday Meet and Greet of The Hunters of Shadow 2, and honestly, truer words have never been spoken. During said Meet and Greet, Matt managed to touch on portraying Alec in the flashback in 2×18; tribal culture and how small tribal groups can be; how he doubts the existence of giraffes; construction work; how he likes doing things himself and how room service in part means being treated like a king (leading to a tangent about Alec ruling the Empire State Building and having lots of gold); reflections in mirrors, which in turn led to him theorizing about Alec stealing Magnus' magic and then becoming king, and last but not least: the mating ritual of pigeons. Mind you, this was a thirty-minute Meet & Greet.
Whether if it's in small Meet & Greets, during panels at conventions, during promotional press tours or interviews with media outlets, Matt has the ability to talk about anything and everything. Besides the example above, Matt has also gone on tangents about how people are too quick to judge demons (Asmodeus, no less) in our exclusive interview with him during The Hunters of Shadow 2. Talking about whether or not Alec and Asmodeus would get along, Matt said: "Often, you'll hear somebody say 'My mother is the worst' or 'My father is the worst' but they're not. You meet them and you say 'Woah woah woah. Somebody had a different kind of experience.' Maybe because of bitterness, maybe because of some sort of perceived aggression. We don't know. So, I think that really the biggest problem in all of this is that we basically apply this word 'demon' because the Clave and people in the past said to call them demons but really, they're just interdimensional beings. Honestly, Asmodeus' experiences with things and how he views them is different from a different set of rules and to apply them is ridiculous. I mean he's magical. He's the Prince of Hell! And then there you go, hell. I mean come on, it can't be that bad. He's educated. He's smart, he's thinking. He has a purpose. He's not just guided by evil, there's no such thing. No one is guided purely by evil, they're guided by self-interests. Does that make them evil? I don't know! They act in a way that they think is practical. I think that people throw around these terms way too often. It's just an easy way to explain away things that they don't want to deal with."
Other things that have been subject to Matt's tangents are for example biodegradable plastic and… butts. And who can forget San Diego Comic Con 2017, when Matt spent most of his interviews with Harry Shum Jr. and Isaiah Mustafa talking about how Alec wants out of the Clave, coming up with detailed theories about how they get their money involving Vampire fangs and Werewolf claws? Matt's speeches are more often than not accompanied by his hand gestures, and Comic Con was no exception. However, while Matt was going off about the Clave and how they change CEO faster than a start-up in New York, Isaiah Mustafa was sat right next to him, mimicking Matt's every gesture. It was definitely a sight to behold and we, as well as Harry and Isaiah, enjoyed every word.
Regardless of what Matt is going on about, hearing his thoughts on things is always incredibly fascinating. And while transcribing his interviews has led to our fingers blazing over the keyboard trying to keep up with his elaborate thoughts that he tends to share at a rapid-fire pace more often than not, one thing is for certain: we wouldn't have it any other way.
His relationship with fans
When Freeform announced on May 8th, 2015 that Matthew Daddario would be playing Alec Lightwood on their upcoming fantasy show Shadowhunters, an up-and-coming actor from New York City became known to an audience of hundreds of thousands of people from all over the world pretty much overnight. Since then, his followers on social media have multiplied millionfold and the numbers on his Instagram and Twitter accounts just keep growing. One might think that this much success overnight can get to a person's head quite easily (which is certainly true), but with Matt, pretty much the opposite seems to be the case. As anyone who's ever met him at a convention or randomly ran into him on the street somewhere can confirm, Matt is actually an incredibly nice, down-to-earth person, which also shows in how he deals with his fans.
He could limit his interaction with fans to a couple of mandatory #ShadowhuntersChat tweets here and there, just to please the fandom and be done with it. But that doesn't seem to be Matt's style. Actually, quite the opposite seems to be the case – instead of appeasing the fandom with a couple tweets or Instagram posts, he makes sure people actually get the chance to meet him and travels the world to attend conventions all over the planet. Matt is the cast member with the most convention appearances, he attended every past Shadowhunters convention and is a confirmed guest of all the upcoming ones as well. He is also no doubt one of the most popular guests at any Shadowhunters convention, signs more autographs and poses for more photo ops than any of his colleagues – and still greets every fan with a smile, makes sure everyone gets to spend some time with him, gives everyone a memorable experience, listens to their stories and is just super nice to his fans in general. Of course convention guests get paid and those weekends are essentially just work for them, but with Matt (as with the rest of the Shadowhunters cast) it feels like they really enjoy attending these events and meeting their fans. And since this isn't something you should ever take for granted as a fan, it's bound to be one of our favorite features about him.
How he realizes his impact portraying Alec and the responsibility that comes with that job
When Matt was announced as Alec Lightwood in May 2015, he made a promise to the fandom that he'd be the best Alec they could possibly ask for. More than three and a half years later, there is no doubt he's kept that promise.
Any actor portraying a character in book adaptation could probably tell you that it's no easy task. There is tons of source material to be respectful of, and a dedicated fandom waiting with bated breath to see if the character they love will be rightfully portrayed. With Shadowhunters, it wasn't any different. City of Bones, the first book in The Mortal Instruments series, was released in 2007. Between then and when Matt was announced, the fandom had been growing and growing for eight years already. Aside from that, there was more than the responsibility of an accurate portrayal that followed with depicting Alec Lightwood. Alec's coming out story has resonated with fans all over the world, and it was important that it – and him – would be done justice on the show. It's sadly been a far too often occurrence that straight actors have portrayed LGBTQIA+ characters while paying no mind to the community they were representing, or even worse, flat-out disrespecting it.
With Matt, that couldn't be further from the truth. He's kept his promise over the past few years, actively learning from the fans , letting them hold him accountable and urging them to call him out if he ever offends them. Knowing not only what the character of Alec Lightwood means to fans but also the importance of Magnus and Alec's relationship, Matt has always been nothing less than respectful of the significance that entails and has been very attentive to the fandom's thoughts and opinions. Touching on this during his Saturday Meet & Greet at The Italian Institute 2 convention, he talked about the huge responsibility portraying Alec means, especially given Alec being part of the LGBTQIA+ community: "A lot of people now will say that it's fine, we're past it, that we got gay marriage and everything. But that's not true. Young gay men and young gay women still face tremendous difficulties worldwide and in the US, depending where you're from. So it's a tremendous responsibility to continue that push." Talking about the impact of Magnus and Alec's relationship with Jim Halterman, Matt said "it's definitely important to us that kids, people, look at us [and] these characters and it affects them in a positive way." He also highlighted this in an interview with KSiteTV, talking about the the tremendous responsibility of "entering into a world of people who identify with these characters and this world, and suddenly we're here to play these characters on screen," as well as his and Harry Shum Jr.'s hard work and dedication to portray Magnus and Alec in an honest, realistic way.
In an interview with RAW, Matt stated that he'd "like to be remembered as being good [and] not harming people. At the same time I want to be remembered for doing something important that affected people for positive change." With Shadowhunters and everything him and Harry Shum Jr. have achieved in terms of helping people come to terms with their sexuality and embrace themselves, it is safe to say all of those elements have been achieved. In a different interview with Jim Halterman, Matt talked about how LGBTQIA+ fans' reaction to the show is the best part of his job: "When I see that online and I see that in person, it's really touching. It makes me feel like I'm doing something very worthwhile. Something good. Something more than just TV and more than just a show, more than just entertainment. It's been wonderful meeting people and getting letters from people all over the world. I mean, that's been actually the most meaningful part of this job the past few years, just seeing that… without a doubt," highlighting not only the massive impact Shadowhunters has had, but also once again proving why he truly is the best Alec Lightwood the fandom could have ever asked for.
How he is Alec in some ways and always defends him
Having watched Matt depict Alec Lightwood throughout two and a half seasons, one thing is for certain: Matthew Daddario was meant to portray him. Ever since we got the first glimpse of Alec in the pilot, that has been an unwavering truth. Matt has taken his job of portraying Alec with the utmost care and responsibility, putting hard work and his heart and soul into depicting his multifaceted character.
While Matt is the #1 Malec supporter, he is also Alec's number one defender. During an joined interview with Katherine McNamara during New York Comic Con 2017, he declared that Alec is "a sweetie pie" who can do absolutely no wrong. While that isn't exactly true, it is a great example of how fiercely Matt feels for Alec and how much he cares about him. And if that isn't enough to show it, just one look at his Twitter is more than enough. Some of his (iconic) live chat Tweets include "Everyone. Meddles. With. Alec. Just stop it. He's just trying to live." and "Can everyone just leave Alec alone for a minute he wants to watch TV." Talking about the 3A finale with us during The Hunters of Shadow 2, Matt said that "Alec will do whatever to right [Magnus having lost his magic] in his mind even if what's in his mind is not correct," not only highlighting one of Alec's most admirable traits but yet again proving to be Alec's foremost defender.
Talking about the similarities between him and Alec with AOL Build in January 2017, Matt said: "I feel like Alec is just another timeline of myself, maybe. Maybe one where things are slightly different or I have a different set of circumstances, and… Because ultimately it's still me, right? Because I'm running around up there doing all that's Alec's stuff. And you can't completely eliminate yourself from it, so there's definitely a part there." What this does is highlight in how so many innumerable ways, Matt is Alec. No matter what happens, a part of Matt will always live on in Alec Lightwood, and a part of Alec Lightwood will always live on in him.
How he's the #1 Malec supporter
The Malec fandom is a rather passionate one, and while there are lots of people out there who care a lot about the happiness of a certain Warlock and Shadowhunter, there is one person who is better (or worse?) than us all together – and he is not even a fan per say. Matthew Daddario has been captaining the Malec ship probably since the day he read the script for 1×12 for the first time. And he is fiercely protective of it, which he has proven several times over the course of the past three years. Like when he (not so) inconspicuously shaded a Climon moment on the show, claiming during a live chat that "the Malec moment was better than their stupid thing." Or when he tweeted a number of hilariously salty clapbacks after the Shadowhunters twitter account brought up the idea that 2×18 might be the end of Malec.
And of course, how could we forget his epic reaction during an interview with Entertainment Weekly at San Diego Comic Con in 2017, when Emeraude Toubia insinuated that Magnus cheated on Alec in 2×13, and the complete and utter shock in Matthew's tone when Emeraude brought up that idea. Matthew's support for Malec also came through when we asked him at The Hunters of Shadow 2 how he envisioned the perfect ending for Alec's story, and he wanted him to live in South Carolina with Magnus and all his friends, free of all his Clave responsibilities and the problems those caused, living "a life that they choose. A life that Alec chooses."
Matthew, and Harry as well, not only understand and respect how much Magnus and Alec mean to the fans of Shadowhunters, they are both big fans of Malec themselves. Every single Malec scene reflects the care these two have for their characters, and while we of course adore every bit of Malec we can get before the show ends, we have to admit that small moments like the ones mentioned above are every bit as satisfying.
How open he is with fans
While Matt's social media presence is mostly limited to his time after being cast as Alec, there is certainly no shortage of quality content. One of the most admirable things about him and furthermore his relationship with his fans is how willing he is to share things, whether it be memories, experiences, or pictures. His social media is filled with stunning vacation shots, taking us right to many of the destinations he traveled to, and adorable childhood photos. Beyond that, there are beautiful animal photos that highlight his photography talent and various bits and pieces that let us get to know him further.
During past conventions, Matt has shared plenty of travel anecdotes and even offered up some advice on traveling. He's shared general advice: "Make sure it's in your budget in a comfortable way. There is interesting places everywhere, it doesn't matter where you go as long as you know how to have fun there," but also more detailed travel recommendations about places he's been to and enjoyed himself. Beyond that, he's also let fans see more of his photography, like during The Hunters of Shadows 2 when he showed pictures and videos of animals he'd taken recently.
While being a private person, Matt has never hesitated to share parts of himself with fans to help them get to know him better. Whether it's random fun stories, advice on how to make the most out of a trip or shared holiday memories on Instagram, they are pieces of the puzzle he makes up, and we will gladly see every part he is willing to share.
His tendency to let out his inner fandom mom
We hate to do this, but for this next one we have to take you on a trip down memory lane back to a few dark days in early 2017 – back when we were voting for Malec in the final round of the "E!Online TV's Top Couple of 2017" poll. Sorry for the war flashbacks, you all are still probably having nightmares about Captcha codes, street signs and storefronts as we speak.
Anyway, remember the shark thing? What started out as a joke from the Evak fandom soon became the Malec fandom's mantra to keep voting in that wicked poll. As we know now, it was sadly all for nothing as Malec ended up not winning the poll. But desperate times called for desperate measures – and this fandom was very desperate back then. The shark joke became a light note in the dark sea of catching up on tens of thousands of votes, and kept us from losing our sanity during those arduous days of voting. There were jokes, memes, fan arts all revolving around sharks which kept us all in a halfway decent mood even though the poll results seemed pretty bleak. At some point it even made its way to the Shadowhunters set – and Matt found out about it. He then addressed it in a live chat and even though he admitted that he was unable to piece it all together, he made a point of reminding people that they should be nice to each other on the internet: "We should support all groups of people, who have different shows and things like this (…) so we should just be nice to people and people should not be mean. I don't wanna see any meanness in all of this."
Another epic example of Matt trying to bring some decent manners into this sometimes way too overdramatic fandom was when someone cursed while writing a comment on one of his Instagram lives: "My connection is what? You guys have to learn not to curse on this thing, this is a public thing. You can't curse here, there's kids here. That's not nice." Considering that only a few months later half of a video that was part of his RAW feature had to be censored because he cursed so much that statement kind of backfired – but it was funny either way.
And if you don't want to take our word for it, Matthew himself has even dubbed himself the fandom's mom. Once again reminding people of courtesy on the Internet and giving some solid life advice during an Instagram live on the set of Shadowhunters season 2 in March last year, he said: "That's your mother talking, I'm your mother and I'm telling you to ignore the people who are mean to you."
His unapologetic style
It's no secret that Matt can rock just about everything he wears – from looking sharp in a dark suit at award shows to looking casual in jeans and a T-shirt at the airport. Hair wise, we are yet to see a style he hasn't been able to pull off, and honestly, we doubt that day will ever come. Seeing him in the Tombolo shirts he has been favoring for a while, like the one he wore to this year's Teen Choice Awards, or one of his floral shirts like the one he wore to Wondercon 2016 are just some great examples of his style. Not even because of the patterns themselves, per say, but because they show his unapologetic style and how he isn't afraid of showing just who he is.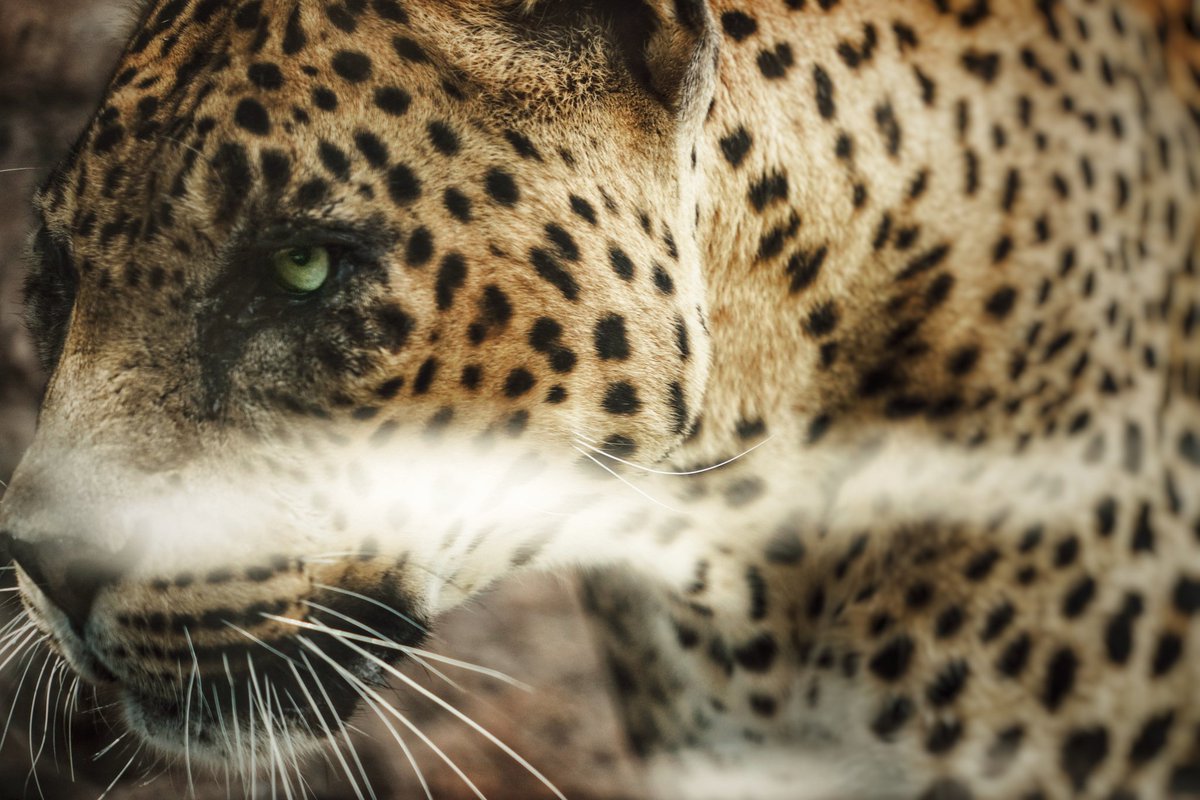 His eye for photography
Just a quick glance at Matt's Instagram shows one of his biggest interests: photography, with some of his favorite things to shoot seemingly being animals and travel experiences. Some examples of his stunning work are this close-up of a primate's hand, this enchanting and soothing Labor Day moment, these two beautiful captures as well as this, no doubt, koality picture. Through his Instagram, it is also plain to see how much he is constantly evolving in his craft. Speaking to Daddario Daily during The Italian Institute 2 convention in Milan in July this year, he mentioned how his photography interest actually dates back to when he was younger, but that it's not something he's actively worked on until later in life: "I guess somehow that's how things work when you're younger, you're focused on other things (…) I had lots of other interests, so I sort of… I didn't realize it." He went on to describe when he fully realized his interest in the craft, saying: "Actually my senior project in high school was taking some photos. I wonder if part of that was me trying to avoid having to do real work, but what I realized was that it was a lot of work – but I enjoyed that work. So that was an interesting sort of issue for a kid who considered school just to be a lot of time and effort."
Matt then went on to talk about different cameras he's purchased and how it's been "like 10 years of continual effort learning, and learning as you go." He also touched on his continued development, talking about how he doesn't just want to "snap photos": "You want to think about what you're doing. But I've found recently that I've just been snapping, unless I have a defined reason to be there and I have to avoid falling into that trap. So it's a constant learning experience, and some people are fantastic at it and have an eye for it, other people are just awful at it. It's a lot of just luck at subject matter. I'm working on getting better, I want to be more inventive with it. I think I've gotten to the stage now where I should get more artistic with what I'm doing."
Whether if it's hearing Matt talk about photography and the time and work he puts into it or seeing his actual work documented on his social media accounts, his talent for the craft is undeniable. His photos take us along with him on his adventures and experiences, and give us a spectacular look into how he sees the world.
How he's willing to spend weeks trolling the fandom on Twitter just to prepare one single joke
People who started watching the show after episode 1×12 aired for the first time might not remember, but there was a time when Magnus Bane and Alec Lightwood were not the picture perfect dream couple that they are today. Regardless, they had obvious chemistry and were the fan-favorite ship from the day that the Shadowhunters premiere aired in January 2016. As we all know, Matt is the biggest Malec shipper of the entire fandom, so he soon caught on that people shipped Alec and Magnus. In fact, he actually started to joke about it, which led to one of the worst – but also most epic – puns he has delivered on Twitter so far.
In the weeks leading up to episode 1×12, Matt started to make all kinds of boat-related jokes while livetweeting Shadowhunters episodes. Some fit to what was happening on screen…

…while others seemed a little bit random.


Anyway, he kept the fandom guessing about what these seemingly random tweets meant (and sure had a lot of fun watching us coming up with theory after theory) and we got new seemingly random tweets to laugh (and agonize) about every week. It was only after several weeks of boat tweets that we found out they had not been random at all. In fact, they had only been in preparation for his biggest – and probably worst – boat pun so far.

He certainly caught the fandom off-guard with that last one. And even though the boat tweets died with episode 1×12 and the end of season 1 just a week later, it still remains one of Matt's funniest Twitter ideas, and he still delivers quality jokes from time to time. For this though, he actually took the time to troll the entire fandom for several weeks to deliver one single pun. Dedication.
His live chats
Matt's live chats have become rare these days, but whenever he does decide to go live on his Instagram or Periscope, it's always a treat. For one, because it's nice of him to take time out of his day to talk to the fans for a little while. And secondly, the content of those live chats has a habit to be pretty damn hilarious. Whether it's pumpkins, conspiracy theories about where Alec's story might be headed, cows, random anecdotes from set, answers to fan questions or literally anything else that's on his mind – Matt has a way to always make his live chats entertaining and funny.
Furthermore, per Matt's own decision back when he was shooting season 2 of Shadowhunters, his live chats instead became love chats, trying to spread some love and positivity in the fandom. While we miss the lives, we certainly felt – and still feel – the message and significance behind them.
Whether the news he wants to share has to do with Shadowhunters or not, live chats seem to have become one of Matt's preferred ways to communicate with his fans. He's done plenty of short live chats, just to inform people about upcoming projects of his – or to simply thank them for something, like he did after The Hunters of Shadow 2 convention in Paris last summer. Back then, Matt went live late at night just to show off some of the gifts he received at the con and to thank the people who got them for him. A few weeks after that convention, he went live again on the final day of shooting Shadowhunters. His most recent lives are sadly only a few minutes long, but now that he has definitely figured out how to start and end a live chat, we're hoping to see more of them in the future. The days of exclusive live chat scoops from the Shadowhunters set may be over, but we're sure Matt will have interesting stories to share regardless of where his career takes him next.
His incredible talent
Matt's acting talent has not only been recognized by the fandom. In 2016, he was nominated for and won Choice TV: Breakout Star at the Teen Choice Awards for his portrayal of Alec Lightwood. In March 2017, he won SpoilerTV's Performer of the Month poll. In the article stating Matt's win, they wrote: "With [Matt's] overabundance of charisma and exceptional talent, he not only embodies the essence of Alec, but he taps right into his core."
They also praised his ability to capture primal human instincts, saying that "a performer's ability to make it believable could make or break a storyline," before pointing out how Matt succeeds in doing so. Talking about the emotional reunion between Magnus and Alec in episode 2×10, they wrote: "Daddario's ability to capture these intense emotional moments takes a great amount of acting prowess and he always delivers," additionally praising him for always making emotional moments believable. They also commended him for his versatility and his ability to handle emotional as well as high-intensity scenes. Furthermore, SpoilerTV also praised Matt for "[having] exceptional line delivery skills" and called his reactive acting "precise and always hard hitting" before stating that he "has incredible control over his performances that allows every scene he's in to feel very engaging."
Matt has also been commended for how he portrays Alec's "series of conflicts and feuding emotions trapped all together in one body," taking all of his layers and turning them into strengths. SpoilerTV declared him outstanding in everything he does, stating that it is impossible to not notice him on screen as he works "his craft with diligent care."
While Matt is an exceptional actor, he is also so much more. He has time and time again proven to be a man of many talents; writer and producer can also be found on his resume. In terms of acting, his credits not only include Shadowhunters but also Naomi and Ely's No Kiss List where he played a doorman called Gabriel, and When the Game Stands Tall, a movie based on real-life events where he played high school football player Danny Ladouceur, just to name a few. He's both directed and produced The Last Hunt, an intense short film about morals, integrity and ethics, and he's also a producer of Nomad Cowboys, a documentary following the first American Kok Boru team. The common denominator for everything he does, though, is his incredible work ethic. No matter what he is working on, he always takes the time to make sure that he is fully prepared for the task, having learned everything necessary. He aims to do everything to the best of his ability, and it shows in the end results. His exceptional work ethic and the effort he puts into every projects shine through in everything he does and all parts of the journeys he embarks on.
How he casually shares some wisdom with people
While Matt himself claimed during a Meet & Greet at The Italian Institute convention last year that he barely knows anything, it can't be denied that he does give some pretty good advice. Whether it's about acting or life in general, the collection of impressive Matt quotes has grown consistently over the past few years. His cast mates have called him the human Google, and while Matt has claimed he never listens to his own advice, Katherine McNamara has urged fans to always listen to him. Asked what advice he would give to people struggling with their sexuality, Matt said: "Who you are is who you should be," a simple yet powerful quote that has resonated with fans all over the world, some of whom have even asked him to write it down for them when they've met him at conventions so they could always have the words with them.
Another powerful quote of his dates back to his 2015 The Luxer cover story. Referring to good advice he has received throughout his life, Matt said that some of the best advice he has gotten from other people was to do what made him happy. He added that if he could tell a person anything he'd really want them to hear, it would be something quite similar to that first quote: "If you're not happy with what you're doing, do anything to change what you're doing."
In portraying Alec and in who he himself is, Matt has become a source of comfort, wisdom and strength for many. No matter if it's about acting, following your dreams, or general words of encouragement, Matt always has some wise words of advice to give that resonate and stick with countless of people.

His kindness
Speaking of Matt and how he seems to love taking pictures of animals, one thing more that does is prove just how much he loves animals. Not that that's anything new – beyond his Instagram being filled with cute animals in all sizes, he's mentioned his love for four-legged creatures plenty of times. His love for cows is by now so notorious that at last year's The Italian Institute convention, he received 74 stuffed cows. It's also so widely known amongst his Shadowhunters cast mates that at San Diego Comic Con 2017, they joked about sending him pictures of various cows they see. While they're definitely the most well-known example of Matt's love for animals, it doesn't stop there. One look at his Instagram reveals his love for alpacas, dogs, young chicken and birds, just to name a few.
Beyond that, Matt has also proven to be great with kids. Whether if it's spending time with young child actors on the set of Shadowhunters, like Ariana Williams who portrays Madzie, or talking to young fans at conventions, Matt's kind-hearted nature and tenderness always shines through. Talking to RAW, he said that he wants three kids, whereas he said during a Meet & Greet at The Italian Institute 2 that his greatest achievements in life would be to raise a family with happy children.
Matt's love of animals and children is not merely adorable. There is an old saying that "You can easily judge the character of a man by how he treats those who can do nothing for him," and it couldn't be more true when it comes to Matt. In every encounter he has with animals and children, his kindness, giving nature, warmth and consideration shines through. Everything about his character radiates and brings life to the above mentioned quote. It speaks volumes about who he is as a person, and honestly, we will never grow tired of hearing it.
Everything we've listed above shows parts of who Matt is as a person. Yet, the list of reasons why he is as remarkable as he is could be made infinite and we cannot wait to see what kind of adventures and journeys he will let us all be a part of next.
Happy 31st birthday, Matt. We hope your birthday is an exceptional one, and that there's plenty of cake, love and happiness to go around. May the upcoming year and your future projects be everything you want them to be. We're so excited to see where life will take you next.
Swedish-Austrian writing duo that the rest of the SDN team probably still regrets creating (we may or may not have a problem with keeping our articles short). When we're not busy with late-night writing sessions or struggling to find the perfect headline, we like to work on our escape plan because there is no way the team will let us live after writing another 10+ pages piece. However, if you're reading this, it means they let us get away with another monster, so yay us.
You may also like this